This year's drought is the worst ever for us. It is SO SO SO hot, so hot that I am sweating profusely though seated under the fan moving at full speed. It is so hot that I do not feel like going anywhere. I now hurriedly complete all the errands that I have to run before 12 noon. Once the noon sun sets in, you literally melt under the blazing sun.
Alycia and Cass are having Mandarin tuition at home  now and they are complaining about the heat. But good girls are they for they know that they are not allowed to turn on the air conditioner in the living area. They know about the electric tariff increase this year and they know how much their daddy has to pay every month. I promised Alycia that she could buy some ice-creams from the mart at our condo after tuition.
Swimming class is cancelled today as the swimming instructor is feeling unwell. Thank goodness the class is cancelled, else I would be melting under the 5pm sun while waiting for Cass, roasting at a temperature of close to 44 degrees Celsius! I told the girls that I wish I could walk around the house only in my birthday suit since there is no one else in the house except for Alycia , Cass and me, HA HA HA HA!!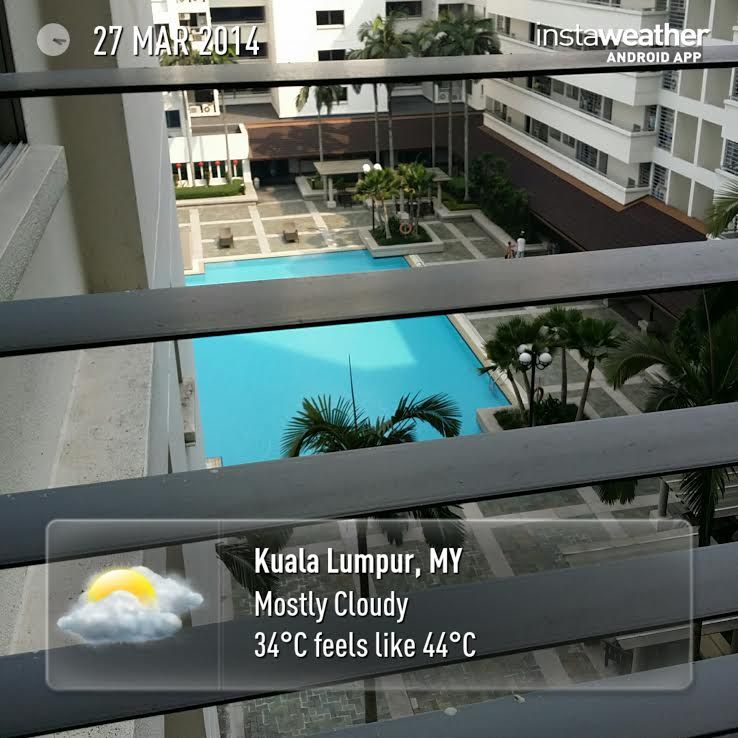 No. of times viewed = 1143
Please follow and like us: