Decorating your home is one of the greatest joys you have as a homeowner. You are able to turn your space into anything you want, and really get that stunning atmosphere into your home that you always wanted.
It can be a fun project when you come to decorating the house, but it can also be an expensive one depending on what you want to do. Of course, if your bathroom or kitchen is in serious need of being rebuilt then you cannot expect it to cost pennies, and you might need to look at online signature loans to fund it. However for small changes in the home you can make a big difference with a tiny sum of cash.
Use Tape Instead Of Nails
This is a great option even if you don't own your home. If you don't want to end up with a ton of different holes in your walls, one way to hang up art is to use some tape. You can buy adhesive wall strips online really cheaply, and a piece of art can make a massive impact on your home.
Paint one wall
If you want to add a splash of colour to the room but you don't want to fork out for a 30 litre tub of paint, but a smaller tin and only paint one wall. This can create a lovely feature to your home and it will make the room look much more modern.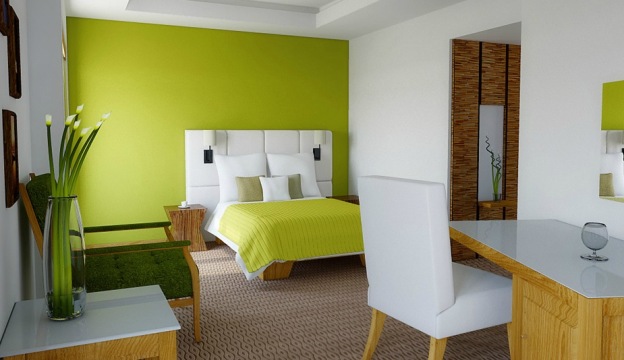 Plants
If you seem to have a lot of random areas in the home which have no character, you can rectify this instantly by buying a plant. No longer will you have boring corners of the room, you will have a stunning plant blooming and adding life to the space. It can make a massive difference to the dynamic of your home, you'll be surprised what an impact it can have.
A Picture Ledge
As with the hanging strips, this makes it much easier for you to have lots of images on display without drilling a load of holes in your wall. You will only need to drill one hole into the wall in order to put your picture ledge up. Once that's up you can have lots of images on display to brighten up the space!
Keep displays simple
Rather than throwing up every single ornament you own onto your shelves, narrow it down to your favourite items to make a bolder statement. It will make your display look much more tidy and will allow you to show off the items you love the most in your home.
Bunting
Bunting might seem like something you only hang in the streets of a patriotic village, however it can also be a cheap tool to add some vibrancy and life to your home. Pick a bunting for every season and hang it on your fireplace or a prominent place in the home for that instant seasonal touch. It will add colour, character and a stunning feature to your home.