When the mercury starts to drop, there's no better way to stay warm and glamorous than in a furry topper and chick women's outerwear.  With candy-colored faux fur coats stealing the spotlight this season, there are plenty of outerwear options ready to instantly transform you into a street style star.
Let's have a look at what some of my favourite super models and celebrities are wearing to beat the cold: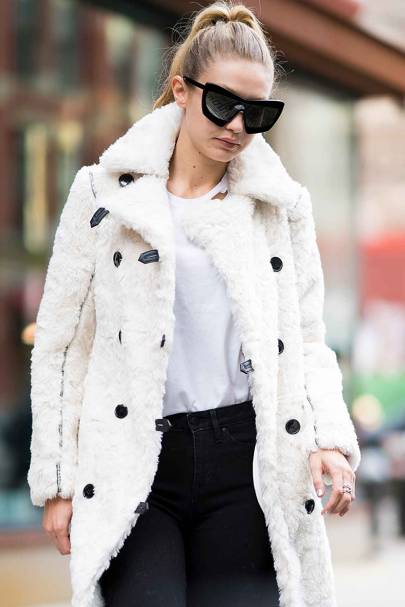 Gigi Hadid looked really cosy in a shearling coat and goggle-like sunglasses.  Do you love this level of snug?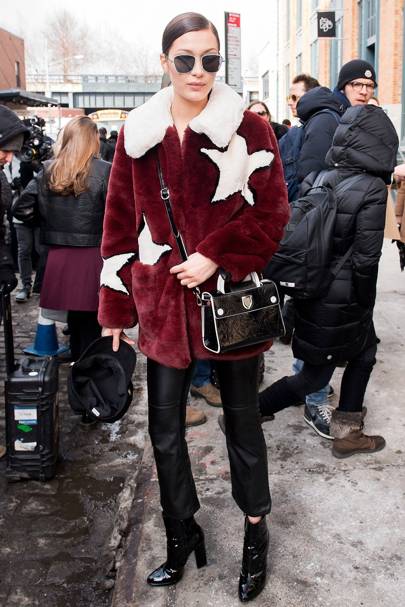 While out in New York for Fashion Week, Bella Hadid wrapped up in a huge burgundy coat decorated with stars.
Gigi and Bella Hadid are sisters, whose mother was a former model.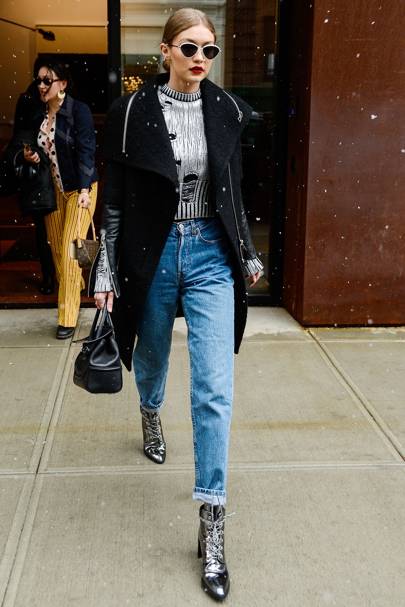 Gigi is acing it with her style this winter. Here the model battles a snow shower wearing some trusty boyfriend jeans, a black coat and her Stuart Weitzman 'Gigi' boots.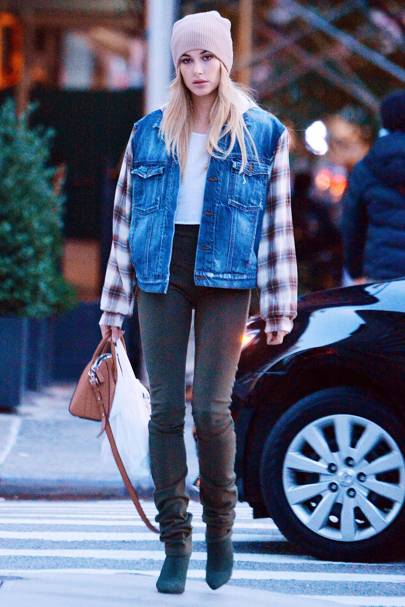 Hailey Baldwin wraps up for the cold weather wearing a big jacket a beanie.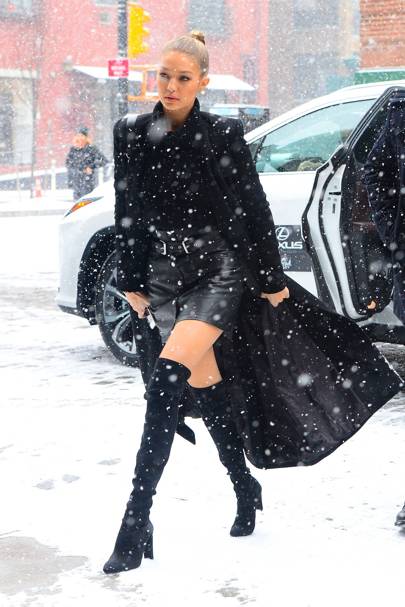 This has got to be my favorite, being a mini skirt lover myself –  Gigi Hadid ignores the New York snow and wears her leather mini skirt and thigh-high boots (swoon!) out at New York Fashion Wee.  Wish I could dress up like this in the snow one day 😊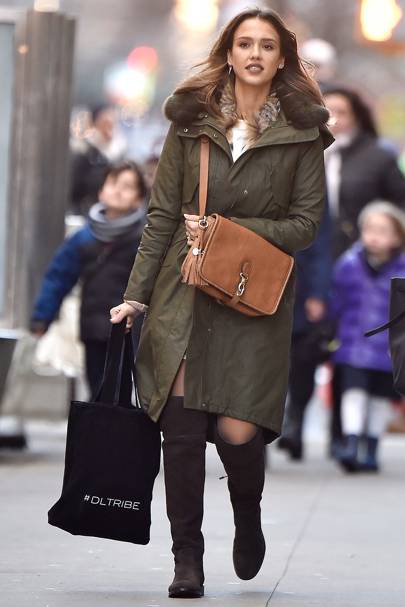 Jessica Alba kept warm in the city as she wore an oversized khaki parka coat, and a brown cross-body satchel.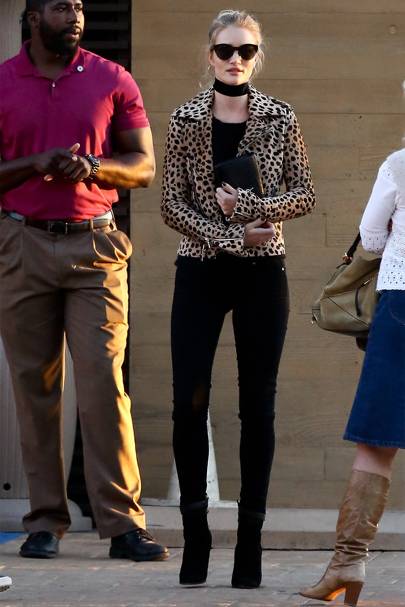 Rosie Huntington-Whiteley looked absolutely stunning in her leopard-print jacket at  GLAMOUR HQ, we're sure you can see why! I love this style of dressing too.
Don't you just love the elegant women's outerwear worn by these super models and celebrities? I am swooning over all of them! I wish I could don on these jackets and faux fur coats too. I think it will most likely take another few more years before we embark on our next overseas winter holiday.
My two older daughters have a thing for cute sweaters and pullover hoodies. They take every opportunity to don on their sweaters and hoodies whenever we are out at air-conditioned places.  Not only are my two girls hoodie fanatics. I notice that this is a trend among their friends and my friends' teenagers. I see teenagers and youths on the street wrapped up in a pullover hoodies on hot sweltering afternoons 🙄  But donning on pullover hoodies and sweaters in our kind of weather is mind-boggling to me. I can't even stand wearing a sleeved top in our sizzling hot weather.  Moreover these sweaters do not come cheap. Thankfully for online stores like FashionMia, women's outerwear and cute sweaters can be sourced at affordable prices.
Check out some of these funky sweaters from FashionMia:
FashionMia carries an impressive collection of funky outerwear, dresses, tops, shoes and much more. Check them out.
No. of times viewed = 3
Please follow and like us: