2020 hasn't been what any of us expected but the fashion trends live on. As winter is rolling in soon, many of you will be sporting chic casual outerwear and winter coats when you stroll to the supermarket or enjoy a masked walk with a friend or loved one in the chilly weather.  The 2020 jacket trends are just too gorgeous to resist and it makes wearing these new trends so exciting.  Jackets are an essential item in almost everyone's wardrobe, especially if you live in a country with cold weather.   Pair them with your favorite washed denim jeans or leather pants and then layer up with warm turtlenecks and cashmere for winter.
Though you may be going to fewer places this fall and winter due to the pandemic, you're still sure to get plenteous use out of your fashionable jacket trends.   I rounded up some ideas on how to wear four of the cool and lavish jacket trends this fall and winter.  While you might be feeling frustrated that you won't be headed to as many year-end events wearing Insta-worthy outfits this year, let these 2020 jacket trends inspire you to dress up for all occasions, including to your Zoom meetings from home!
1.  Long coat with faux fur
This timeless elegant long coat with faux fur is forever trendy. It is a fashion statement for this winter season to choose a faux fur design, incorporating it into your wardrobe, while enjoying the warmth it provides, whether heading to work or out for a meal.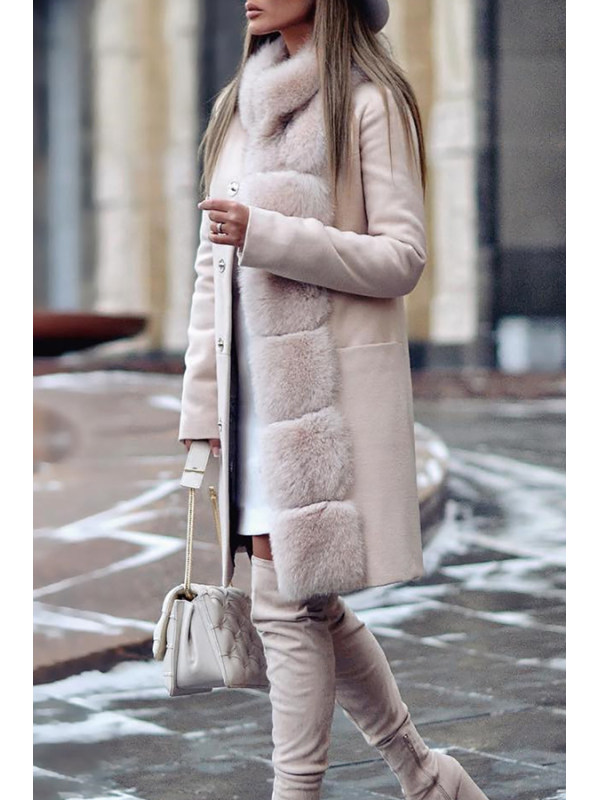 2.  Slim-cut leather jacket
Leather jackets are a go-to for all seasons in 2020. For fall, you can pair this slim-cut leather jacket from CharmWish with a cool midi dress and knee-length boots. For winter, this pairs well with denim jeans, thick leggings and sneakers.  You might be surprised just how versatile this maximalist leather jacket can be.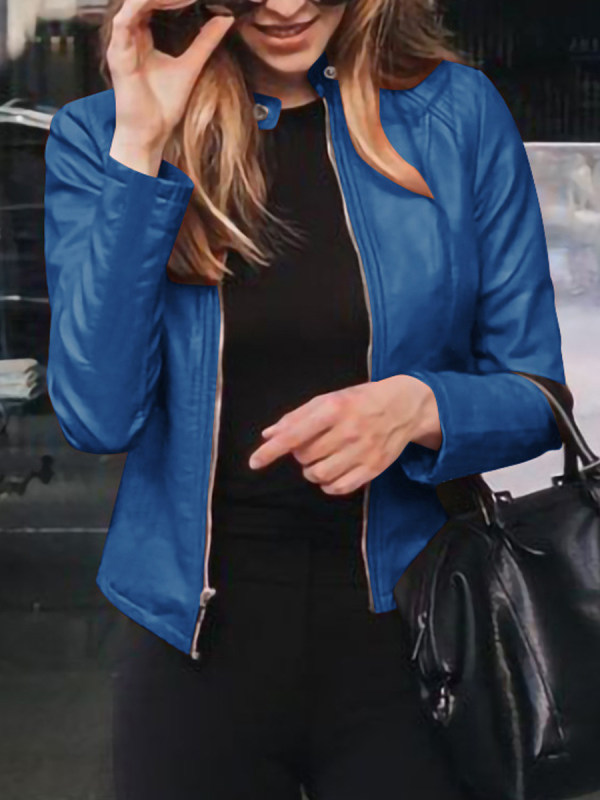 3.  Double-breasted Lapel Collar Small Suit
This blazer was practically made for fall—but can totally work for just about any season. Try pairing it with smart trousers, wide leg pants or even a plain white tee and leggings.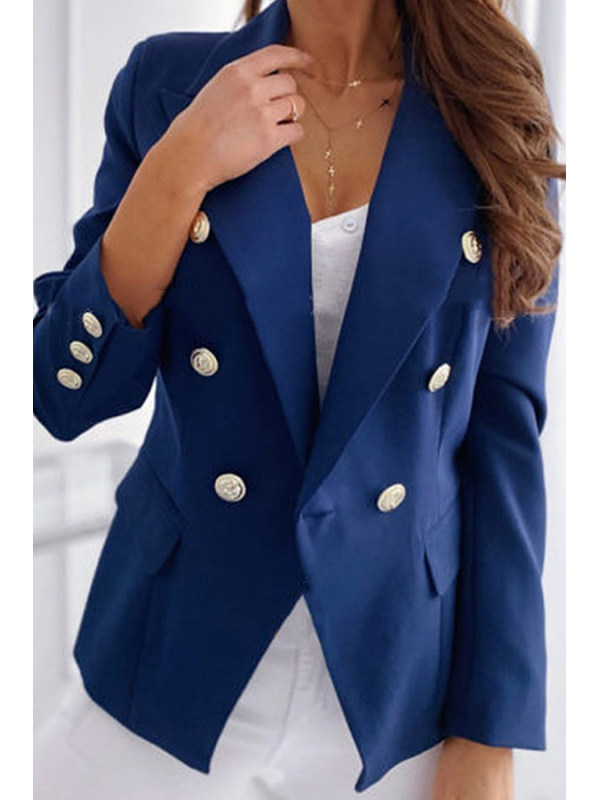 4.  Casual loose multicolor color block puff sleeves cardigan
From haute couture runways to high streets, puff sleeves are everywhere and they're showing no signs of slowing down. Look to any sleeve on any garment right now, and you will have good odds that it is puffed in some way.   This ultra soft cardigan with big puff sleeves in sweet pastel colors reminds me of a cuddly cute unicorn. You can rock this cute oversized cardigan with tee and pants or even a long shift dress.
Is there anything chicer than a sophisticated wool coat or a long coat with faux-fur trimming?   It almost doesn't matter what you wear underneath it since the  coat will ensure your overall look is a swanky one. Fall and winter are the best times to look glamorous in polished coats and jackets.  Browse a wide variety of chic, elegant, casual and cute outerwear and fashion tops at CharmWish. There's an ongoing Flash Sale at this online store now!
No. of times viewed = 21