Finding a way to encourage your children to eat healthy foods couldn't be more important, with more young people than ever before suffering from childhood obesity. We all want our kids to be healthy and happy, so teaching them how to eat the right diet from a young age is vital. Here are some top tips to help you to persuade your little ones to not only eat healthy foods but also to enjoy them.
Don't Restrict Foods
If you ban certain types of food from your home, this could backfire. Restriction of foods could end up in your child developing an eating disorder later in their life. Instead, talk about nutritious, healthy options and encourage your little ones to choose vegetables and fruits instead of junk food.
Buy Healthy Snacks
Children always want to eat snacks, but they don't need to be unhealthy ones. Put some fruit in a fruit bowl on your countertop and stock plenty of healthy treats like low fat yogurts, dried fruits and nuts rather than candy bars and cookies. When you child chooses a healthy option, make sure to praise them for making the right choice to reinforce their action.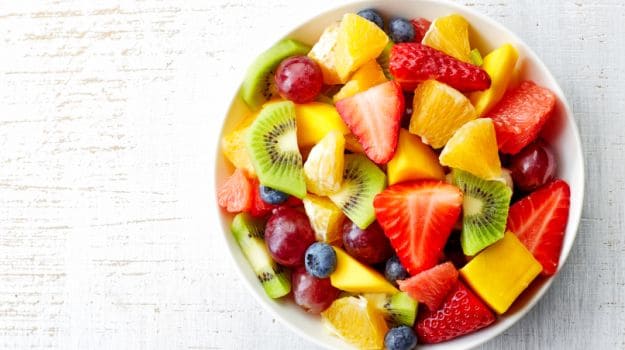 Replace Standard Foods With Healthier Options
All kids love to eat fries and potato chips, but you can offer them similar foods but prepared in healthier ways. Oven baked fries are healthier than deep fried ones, and oven baked tortilla chips are a much better choice than standard potato chips. You could even switch to sweet potato or carrot fries and vegetable chips for an even healthier choice.
Eat As A Family
Families who sit down and eat dinner as a family around the table together every night have been shown to have a better diet and are more likely to make healthier food choices later in life. If you don't already do this in your house, it could be time to start introducing family meals. Prepare just one meal and serve it to everyone. This saves you the hassle of preparing separate food for the kids and adults in the family and introduces little ones to adult foods at an earlier age.
Avoid Buffet-Style Service
If you prepare the family's plates in your kitchen you can choose how much food to put on each plate. If you offer up the food for self-service, children can simply pile food onto their plates. When they see the amount that you put on there, they can learn how to recognize a healthy portion size. Using small plates can help to make small portions look bigger.
Give Children Control
Children often feel happier about eating foods that they've had some hand in choosing or preparing. Let your children work in the kitchen with you while you make meals. Let them handle the fruit and vegetables and chop them up under supervision so they feel as if they have some control over the meals that they eat.
Be Creative
Many children simply hate the idea of vegetables and won't even taste them to find out whether they like them or not. You might need to get creative, in that case, about how you sneak vegetables into their diet. A vegetable steamer is a great way to prepare vegetables for the whole family since this method of cooking retains all the vitamins and minerals that are good for your health. However, if this fails to work, you can puree vegetables into pasta sauces – your children won't know they're eating healthy foods!
Making Changes
When you're transitioning your child onto a healthier way of eating, the changes will need to be gradual. It isn't easy to persuade children to try healthy foods rather than sugary or fatty options, however if you start at a young age they are more likely to adopt positive eating habits which will stay with them for life.
No. of times viewed = 16