Get a refund!! Though it may cause you some inconveniences of having to make a trip back to the mall.
Yesterday, I bought 2 pieces of avocados from Cold Storage at The Gardens.  They were RM3.99 each.   I should be billed RM7.98 for the 2 avos but the cashier keyed an entirely wrong code during checkout and the hubs who paid obviously did not check the bill. Oh, that's the thing with men. They are just born without that attention to details.
When I got home and unloaded the groceries while checking the  price of the label on the plastic bag, my eye balls almost popped out from the eye socket when I saw RM19.80 printed on the sticker.  It should have been only RM7.98 but hey, Rm19.80 is grossly overcharged!!  I retrieved the receipt and told the hubs about it and told him that we just had to make a trip back to the supermarket to get back a refund. Meanwhile, I called the number printed on the receipt, spoke to 2 persons in charge and was told to return to Cold Storage within a week to get back a refund.
Today, we went back to Cold Storage. While the hubs and the girls waited for a table at Han Room for dimsum, I quickly made a dash to Cold Storage to get back my  money.
Thankfully, the person in charge was very helpful.  She said that I could buy the 2 avos that I bought yesterday at today's reduced price of Rm2.99 each. This means a savings of Rm2!  Seeing that the price has been reduced from Rm3.99 to Rm2.99 each, I bought 3 more avos.  The refund that I got back was more than enough to pay for the 3 avos that I bought today!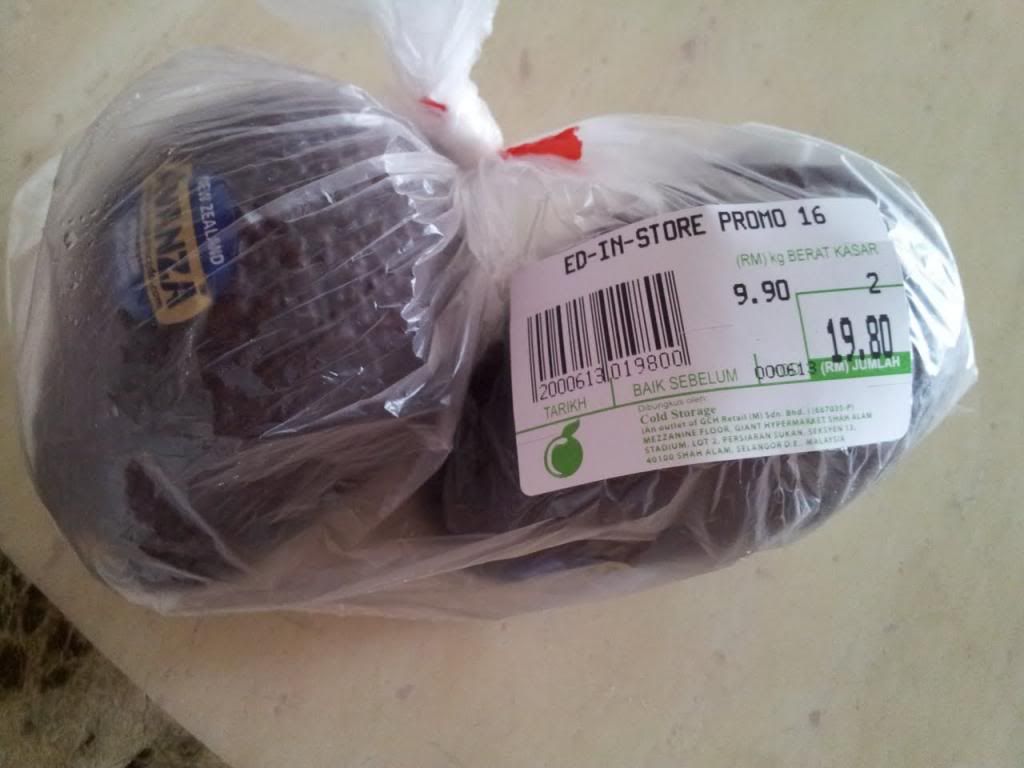 So the moral of the story is – if you have been grossly overcharged  and you think it is still practical to make a trip back to the mall, do it and get back your refund. It's worth it.
On a side note, today is not a good day for Cass and Alycia.
Alycia fell sick after an entire day of school trip to Sekinchan with the year 4 students in her school.  She was roasted under the scorching hot sun and came back with bad sun burns on her face, neck and hands.  She now has a cough, gastric pain and feels feverish.  Oh gawd, I think this girl has got my bad genes.  I am allergic to the sun and will fall sick if I am exposed for prolonged periods under the sun!
And Cass injured her lower gums and loosened her tooth when she bit onto the chopsticks while eating fishball *OUCHHHHHHH*!!!!  She cried and it really broke my heart into pieces to see so much blood and a slightly shaky tooth :(((
See in the below picture, she had no more appetite to eat dimsum and had to eat Gardenia white bread as it is soft enough for her to chew on her traumatized gums and tooth :(((
No. of times viewed = 567
Please follow and like us: