Trench coats are perfect for when you don't want to wear coats that are too heavy or bulky. They are also perfect for winter mornings when the sun is bright and it is not too chilly. Light, comfortable, and relatively warm, wearing a trench coat is also a very easy way to add a lot of style to a simple outfit.  Although most trench coats come in khaki or light brown, Prestarrs have revived the look with fresh colors, lengths and fits, like this collarless woolen trench coat with pockets that come in fresh colors like rose, pink and yellow.
Trench coats used to be worn by soldiers and only men.  They then seamlessly transitioned into the world of women's wear and they're now here to stay for good.  Trench coats look equally amazing on women, giving them an air of elegance and exquisite.
If you are a fashion savvy woman who's constantly looking for a fashion piece that will serve as both a cover-up for warmth and also function as a fashion centerpiece, trench coats are your best bets.  The best trench coats can serve as the perfect addition that can elevate your fashion image up a few notches.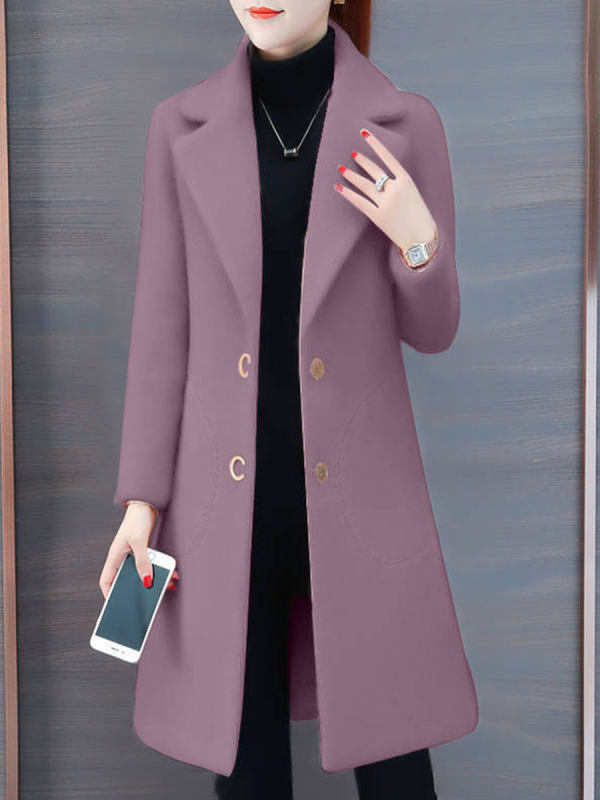 Trendy trench coats for women come in simple, sleek and edgy designs and styles. There are leather trench coats, woolen trench coats and there are also trench coats with lace-trimmed edges or embellished buttons and belts. You can choose to just wear a trench coat as a stylish jacket or you can also choose to make your trench coat a fashion focal point. Either way you would be serving two purposes with one highly stylish coat. Trench coats are wardrobe selections that are really important in a fashionable woman's outfit choices.
Trench coats can be worn for a wide variety of occasions. It's sophisticated and dressy enough to be one of the few types of outerwear for women that look great with formal clothing and suits and is also long enough to comfortably cover suit jackets. Trench coats give an effortlessly cool and chic look and add a lot of charm to the wearer's personality.
No. of times viewed = 20