Last year seemed to be the year that all the must-have fashion pieces for 2020 did not fully materialize.  Instead of wearing the latest styles on the streets, to a glam party or for the very important meeting with your big bosses, most of you resorted to sweatpants and comfy trendy cardigans at home while you attended Zoom meetings.
Rather than snagging that really glamorous jacket that you had your eyes on, you instead invested your money in comfy sweaters and loungewear for the seemingly never ending quarantine days of the Covid-19 pandemic.  We really ditched much of fashion trends in 2020!
For me, I was in my comfy loose home batik dress from morning till evening, everyday in 2020 and it looks like this fashion trend will continue if there's no end in sight to the pandemic.
Onward and upward! As Covid-19 vaccines have been rolling out in the USA and many parts of the world, we can look forward to a more promising 2021.  Don't you just long to don on the trendiest casual jackets for women along with your killer heels that's now hidden somewhere inside your shoe room? I have half a dozen of shoes bought several months before Covid-19 rocked our country and the world. I've not worn them for a year and I really hope that they're still in good condition and sole separation won't happen when I get them out of the shoe box to try.
Despite 2020's lack of fashion standouts, online fashion clothing store Holapick went out of their way to bring the latest in fashion to their 2020 – 2021 collections.  So even if you're only putting on a casual jacket for your Zoom meetings, or if you save your best look for a trip to the supermarket, you still won't want to miss out on a fashion-forward moment.
Whenever they get a chance to go out, my two older girls dress up their best in denim or checked jacket, cap and jeans topped off with perfume even when they make a short trip to the dentist for a change of braces elastics 🤣.  Their reasoning? What if I outgrow my clothes and my perfume expires when the MCO is lifted 2 years later? True that!
Here are the fashion trends that are going to take over in 2021, available at Holapick.
Embroidered Loose Cardigan Jacket @ $25.99.

Slim-fit Denim Jacket With Double-Breasted Buttons @ $26.99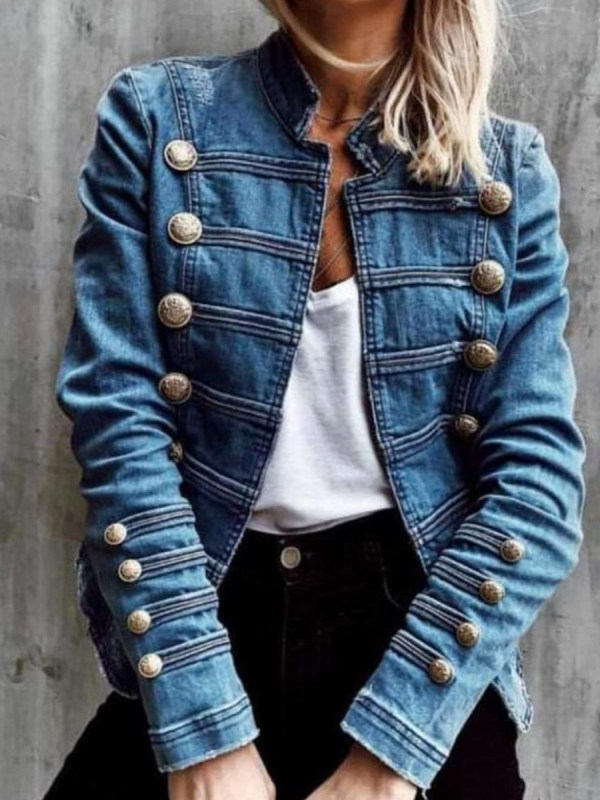 Personalized Ruffled Camouflage Jacket @ $28.99

Classy Off-Shoulder Pure Colour Long Sleeve Casual Maxi Dress @ $9.99

Strapless neckline geometric irregular ruffle bag hip dress @$19.99.

Fashion trends are merely suggestions and not mandate. As trends come and go, it's best to focus on your own personal style.  If you're going to spend money, spend it on something you'll feel comfortable in and likely going to wear for years to come.    Holapick has a good range of fashionable and affordable clothing for the fashion forward women. Check them out and pick some new pieces for a brand new 2021!
No. of times viewed = 8