The worldwide lockdown has left many families stuck inside for unprecedented amounts of time. While time together with our loved ones is itself a blessing, enforced quarantine also comes with its own set of challenges, particularly for children who can easily get restless and bored.
While the lockdown is certainly easing in many parts of the world, some schools remain shut, meaning that kids are at home with their parents. If you're still in a state of quarantine and are looking for ideas to quell the boredom of your children, below are a few helpful suggestions.
Interactive Games
Interactive games are a time-honored tradition. From Follow the Leader to I Spy, parents have played games with their kids for centuries. During quarantine, interactive games can serve many purposes: they keep kids active, they provide endless hours of fun, they foster imagination, and they encourage learning. If you're stuck for new games to play, why not set up an obstacle course or go on a scavenger hunt? You could also stick to classics like Charades, Hide and Seek, Musical Chairs, or Hot Potato.
Oven Crafts
Baking doesn't just have to involve cake, cookies, or pastries. Oven crafts are a great deal of fun and can eat up hours of time. If your child has Play-Doh, for example, get them to make something they'd like to keep, such as a shape, animal, or figurine. Then put it in the oven for 5 minutes, and presto! After your hardened Play-Doh has cooled, you can apply varnish to add some shine. If Play-Doh isn't your thing, another fun oven craft is to bake empty chip bags and turn them into key chains. The baking process is similar to Play-Doh but usually takes a bit longer in the oven.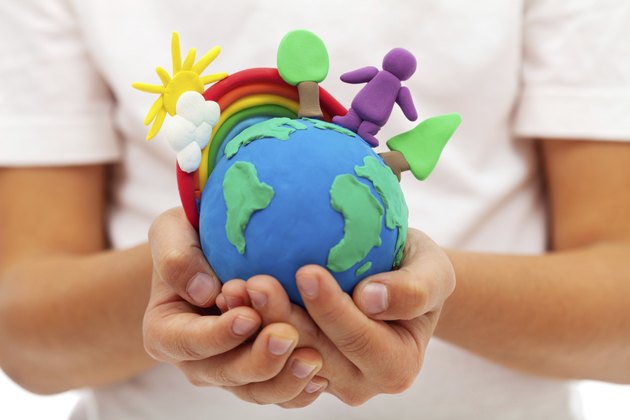 DIY Projects Around the House
Another great indoor activity for kids is to help with DIY projects around the house. Whether it's helping with redecorating, painting a section of wall, choosing a designer radiator for their bedroom from warmrooms.co.uk, or getting them involved with gardening, kids love to help. DIY is a fantastic way to keep them occupied and teach them new skills. Plus, you'll have an extra pair of hands when it comes to redecorating!
Science Experiments
What kid doesn't love a jar full of slime? Or something that smokes and explodes? If you're looking for something quirky and creative, try doing a few science experiments with your kids. You'll need to do a bit of research if you're not science-minded, but there are tons of ideas out there. Ask your kids whether they want to make something to eat, something to burn, or something that defies the senses. 
Origami
This ancient paper-folding art from Japan is a brilliant activity for kids. The internet is awash with origami ideas – everything from sharks to monsters to cute furry animals. If your child loves crafts, origami is easy and fun. And, if you're feeling especially artistic, you can take it further and draw or paint onto your creations. The possibilities are endless.
Being stuck inside during lockdown doesn't have to spell boredom and frustration for kids. If you are creative, proactive, and able to make plans and set boundaries, there are plenty of indoor activities you can do with your kids to pass the time. Have fun!
No. of times viewed = 60