For weeks, Sherilyn's bff, B has been persuading her to have a joint birthday party at the pool-side of our condo.   B's birthday is on 15 February and Sherilyn's on 16 February.  Sherilyn's other buddy's birthday is on 17 February. So the girls wanted to have a joint pool-side birthday party.
But I wasn't keen at all to have a party at home. I do not have the time to plan the games, the invitation card, the RSVP, the food and most of all, I did not want to be held responsible for the lives of over 10 girls.  A pool-side party for kids is almost every child's dream but the parents would have a very heavy responsibility to shoulder.  I have heard of kids drowning at swimming pools during parties and I never want this sort of thing to happen.  Plus, Sundays are no-maid days, so all the cleaning up will be upon me. So no pool-side party or party at home.
We settled for a birthday lunch for Sherilyn and her 3 besties at iCook Italian Gastronomia @ Plaza Damas.  After the Italian lunch, we went home to have the cake-cutting session.
Here's Sherilyn with B, her bff since pre-school days…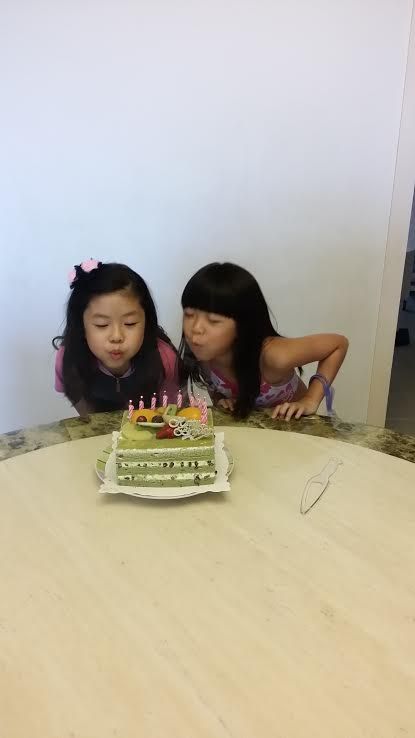 We told the girls not to undress yet but the girls were all too excited to head to the pool and the minute we reached home, they all changed into their swimming attire.  So the girls were all dressed in swimming suit during the cake-cutting session…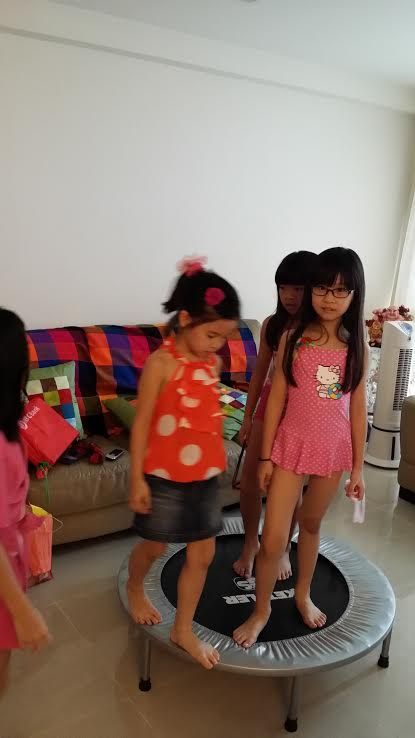 It ain't no joke having to watch 4 hyper active 8-9YO girls swim.  Hubs and I reminded each other not to have our eyes glued to the phone but glued to the girls instead. We took turns doing head-counting.
Though yesterday was a partially cloudy day, the noon was scorching hot.  And despite sitting under the gazebo watching the girls swim and play, I was drenched in sweat in the 38 degrees Celcius heat, as if I was in a sauna.  For 1.5 freaking long hours!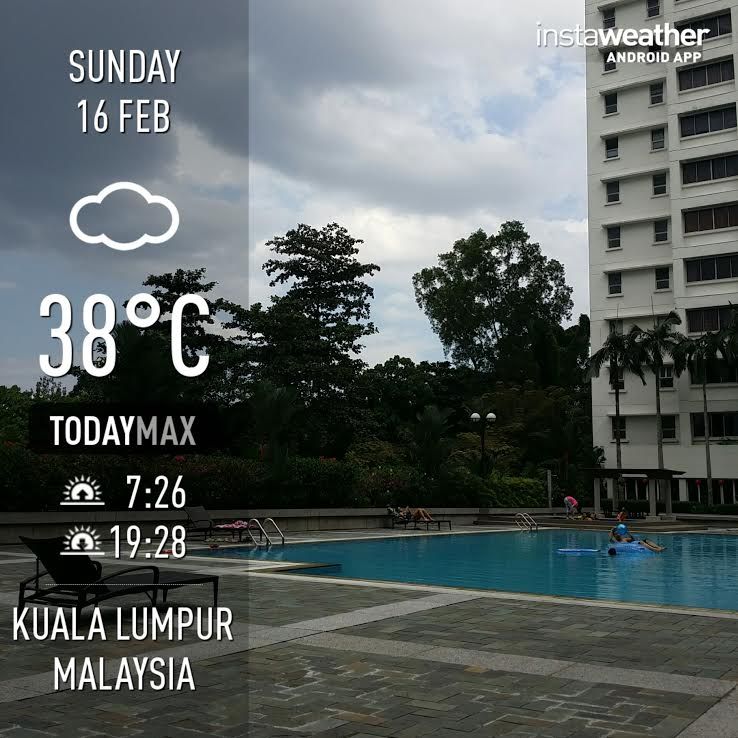 After swimming, the girls went up to shower, then came down to the pool side to have sushi, ordered from the Japanese restaurant at our condo. They also cycled and played tricycle before the party ended.  At night, Sherilyn called B to continue chit-chatting.  These 2 girls are only 9YO and they are already behaving like they are teens!  After the party ended, I had to wash 2 loads of towels, bathrobes and clothes and clean up the mess the girls created at home and in the bathroom.  Sherilyn was one very, very happy camper yesterday and that's all that matters
(Views counter installed wef 20 Nov 2013. No. of times viewed = 359)