It is common for people not to have the energy levels they once did when they were younger, but some of this loss of energy can be attributed to other factors. The following are a few things that will increase your energy throughout the day.
Reduce or eliminate your sugar intake
This is a way that many people get the energy they desire. The problem is that sugar only spikes your glucose levels. Your body's insulin floods your blood stream to break down the sugar, and then you have too much insulin working in your blood. The result is a crash in energy levels after an initial high. In order to have a steady amount of energy throughout the day, avoid all sugar. You want a steady flow of energy, and stop the roller coaster ride that sugar creates.
Get a good night's sleep
Obviously, if you don't sleep well you will lack energy during the day. The problem is people often are not sleeping enough hours, and they are not aware of it. Sometimes people buy into the myth that a man or woman does not need as much sleep as they get older. Unfortunately, science has not found this to be true. If you think five or six hours of sleep is fine, you are probably not getting enough sleep. Try going to bed an hour earlier. At first you are not likely to sleep the entire time because your body is used to waking up after less sleep. Be patient, after awhile your body will adjust and begin to stay asleep for a longer period of time. This will lead to more energy during the day.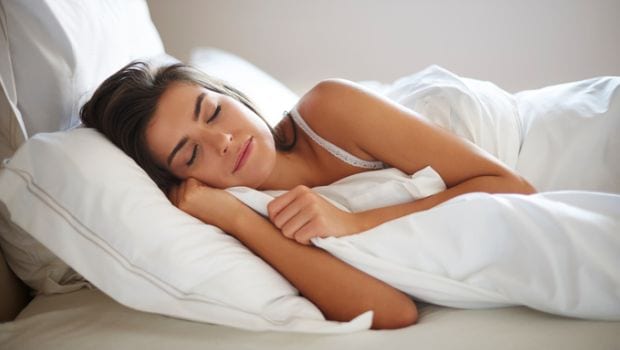 Add Maca powder to your diet
Maca powder is made from the root of a plant that is found in the mountains of Peru. It was used by the ancient Incas, and has proven itself beneficial in providing energy in the form of increased stamina and endurance. Maca can only be grown at high altitudes, and since it is native to the Andes mountains, many people have never heard of it. Along with helping your energy levels, Maca is thought to be an aphrodisiac. Maca powder is simple to use. All that you need to do is add a little to your food. Mix it with some juice or your morning cereal. The easiest place to find Maca powder is the internet, so you can shop for maca powder online and have it delivered to your door.
Make sure you are getting enough B12
Of all of the vitamins that are body needs, it is vitamin B12 that is most closely associated with energy. In fact, one of the symptoms of a vitamin B12 deficiency is lower energy levels. The human body must get its B12 needs from foods, so if your diet is low in B12, it is easy to become deficient. Top sources of vitamin B12 are liver and sardines. Cottage cheese and eggs are also high on the list of B12 foods. However, for many people, it is easier to take a tablet once a day.
The above information should get you started down the road of increased daily energy levels. You may need more than one method of increasing your energy, so you should experiment with various combinations of methods.
No. of times viewed = 8