Chinese New Year is only 2 weeks away! Can you believe it?  It feels like CNY was  over not too long ago and it's here again, less than 12 months later.  We celebrated the last day of Christmas (12th day) last Sunday and now we're ready to welcome the next major festival.  This gives us only two weeks of preparation. Thankfully I don't have to bake any cookies or make Chinese sausages like what my parents and late maternal grandmother used to do.  What I need to do are to get ready the red cute clothing for the girls to wear on the first two days of CNY, shop for cookies, prep the red packets and of course spring clean the house.
Last year I got the girls same tees with the Chinese Animal Zodiac printed,  which is a pig in gold color.  I like to buy the girls cheap tees with fanciful Chinese New Year motifs printed on them.   They usually cost no more than twenty Ringgit each. The girls usually don't wear them anymore the following year.  For myself, I like getting a couple of red trendy tops and dresses that I can 'recycle' for the next Chinese New Year.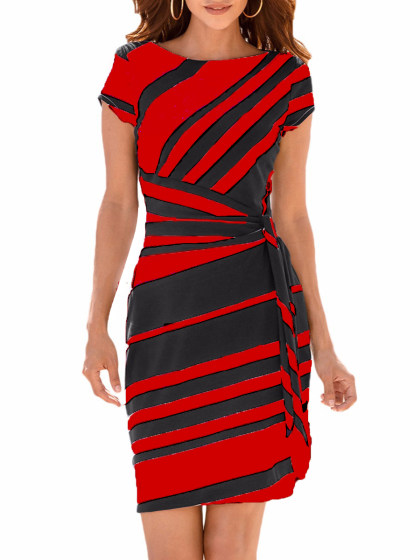 Shopping for new clothes and shoes for the lunar new year can be quite chaotic and makes you feel hurried as the shopping malls will be jam packed with shoppers. There will be long queues  starting from the car park to the fitting rooms to the check out counters. I like to start doing my CNY clothes shopping a few months earlier.
If you still haven't bought any CNY clothes yet and the thought of going to the crowded shopping mall turns you off, fret not. There are thousands of online stores like Nina Cloak where you can shop for your clothes and shoes without leaving the comforts of your home. But don't wait till the eleventh hour to shop for them as you'll need to allow some time for shipping.
How's your CNY prep coming along?
No. of times viewed = 16
Please follow and like us: